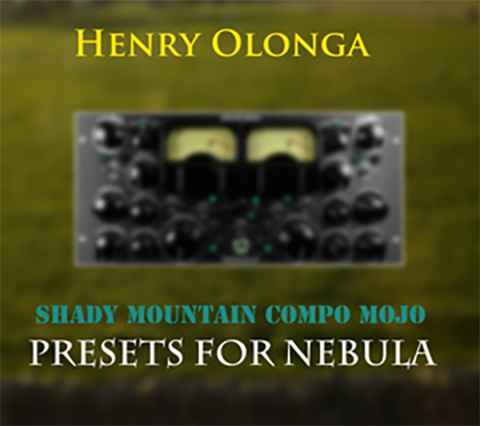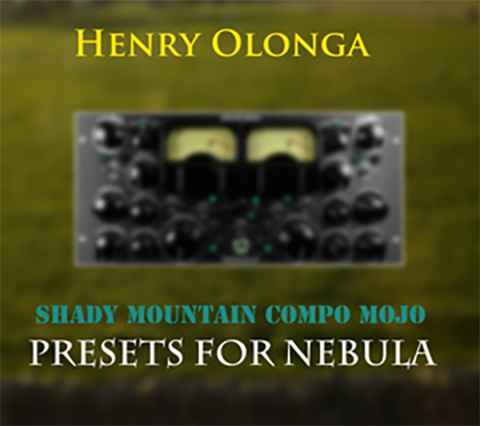 Shady Mountain Compo Mojo
NanoBeat | 04 January 2015 | 1.35 GB
Emulation of the Shadow Hills Mastering Compressor
Sampled with 'Prismsound Orpheus' precision you will not be disappointed. Provided in 192 khz, 96 khz and 44.1 khz. 63 presets. Library size is 1.49 GB. 10 distortion kernels. This box is the stuff of legend for mastering guys. UAD made a plugin version that some users feel lacks a little bit of the vibe of the real box. Well today you can get a little bit of that magic back by purchasing this library. Get the transformer magic by using it with the UAD plugin . These are subtle but consider sandwiching the plugin between two instances if it is too subtle for you. Here are Bypassed presets, through the engine but not the transformers, then the transformers without GR and finally with some GR.
( WHAT IS A MOJO SET? A common complaint facing Nebula users is the GUI and the workflow which may require a number of steps that an algorithmic plugin simply avoids. For example, to get more than one band of equalisation in most cases you need multiple instances of the plugin and the bands don't always interact like the hardware would. But the sound is stellar. You also have a limited level of dynamic levels with eqs in a lot of cases.
A common complaint of accurate algorithmic plugin emulations is that they possess the correct curves of an eq but lack the warmth, depth and 3 D qualities that the hardware does. In other words the mojo. They have fully interacting bands and often an accurate GUI that people are familiar with.
The Mojo series are samplings to give you the tone of the hardware that allows for a hybrid approach . Simply put, with Eqs and compressors you can use your favourite emulation plugin to control the action and curves and just use my presets to add the much needed clarity, 3D quality, dynamics, warmth etc. It is my attempt to allow you to use your favourite plugin but to add the mojo that plugins lack.
So the Mojo series does not compress or eq but give you the tone of the compressor or eq hence the need for the plugin. Mind you any plugin will do but the emulations are more accurate at getting you closer to the hardware. )
This is a cutting edge library guaranteed to make your mixes sound less digital. You will be amazed at how someone had placed a sock over your digital files. Sampled at the highest sampling rate available to date in Nebula Libraries and delivered at that rate. Native 192 khz sampling and also 96 khz available. Designed to work best at 96 khz. This means you need to be patient as the libraries load and resample internally. Don't worry, the quality will speak for itself. You will be amazed at the improved transient response.
Please note that these require Nebula Pro to enjoy.
INFO/DEMO/BUY: https://mage.si/AzVSW
Shady Mountain Compo Mojo 192 khz for Nebula Pro
♪ Download ♪